ATTENTION




HEALING EXCHANGE ALABAMA SPACES ARE CURRENTLY NOT OPEN TO THE PUBLIC.




PLEASE NOTE




ALL SESSIONS WILL BE CONDUCTED OFF-SITE UNTIL FURTHER NOT

ICE.

TRAVEL RATES WILL APPLY.




PLEASE SIGN UP FOR OUR NEWSLETTER BELOW FOR FURTHER UPDATES.




BE SAFE & BE WELL

,




HEALING EXCHANGE ALABAMA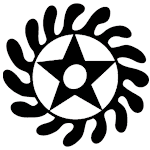 Sacred Wellness & Retreat Center
Experience Nature's Gifts of Transformation & Renewal
NOW BOOKING FOR 2019! Photo by: Ìyánífá Ifáṣèyí Bamgbàlà Yorùbá West Afrikan Ifá-Òrìṣà Priest & Professor

Photo by: Ìyánífá Ifáṣèyí Bamgbàlà Yorùbá West Afrikan Ifá-Òrìṣà Priest & Professor

Photo by: Ìyánífá Ifáṣèyí Bamgbàlà Yorùbá West Afrikan Ifá-Òrìṣà Priest & Professor

Photo by: Ìyánífá Ifáṣèyí Bamgbàlà Yorùbá West Afrikan Ifá-Òrìṣà Priest & Professor

NOW BOOKING FOR 2019! Photo by: Ìyánífá Ifáṣèyí Bamgbàlà Yorùbá West Afrikan Ifá-Òrìṣà Priest & Professor

NOW BOOKING! Photo by: Ìyánífá Ifáṣèyí Bamgbàlà Yorùbá West Afrikan Ifá-Òrìṣà Priest & Professor

Photo by: Ìyánífá Ifáṣèyí Bamgbàlà Yorùbá West Afrikan Ifá-Òrìṣà Priest & Professor

NOW BOOKING FOR 2019! Photo by: Ìyánífá Ifáṣèyí Bamgbàlà Yorùbá West Afrikan Ifá-Òrìṣà Priest & Professor

Photo by: Ìyánífá Ifáṣèyí Bamgbàlà Yorùbá West Afrikan Ifá-Òrìṣà Priest & Professor

Photo by: Tommy Fluker - Healing Exchange AL / Equanimity Sound & Media Arts

Photo by: Tommy Fluker - Healing Exchange AL / Equanimity Sound & Media Arts

Photo by: Tommy Fluker - Healing Exchange AL / Equanimity Sound & Media Arts

Photo by: Tommy Fluker - Healing Exchange AL / Equanimity Sound & Media Arts

Photo by: Tommy Fluker - Healing Exchange AL / Equanimity Sound & Media Arts

Photo by: Tommy Fluker - Healing Exchange AL / Equanimity Sound & Media Arts

Photo by: Tommy Fluker - Healing Exchange AL / Equanimity Sound & Media Arts

Photo by: Tommy Fluker - Healing Exchange AL / Equanimity Sound & Media Arts

Photo by: Tommy Fluker - Healing Exchange AL / Equanimity Sound & Media Arts

Photo by: Tommy Fluker - Healing Exchange AL / Equanimity Sound & Media Arts

Photo by: Tommy Fluker - Healing Exchange AL / Equanimity Sound & Media Arts

Photo by: Tommy Fluker - Healing Exchange AL / Equanimity Sound & Media Arts

Photo by: Tommy Fluker - Healing Exchange AL / Equanimity Sound & Media Arts

Photo by: Tommy Fluker - Healing Exchange AL / Equanimity Sound & Media Arts

Photo by: Tommy Fluker - Healing Exchange AL / Equanimity Sound & Media Arts

Photo by: Kamau Fluker

Photo by: Tommy Fluker - Healing Exchange AL / Equanimity Sound & Media Arts

Photo by: Tommy Fluker - Healing Exchange AL / Equanimity Sound & Media Arts

Photo by: Tommy Fluker - Healing Exchange AL / Equanimity Sound & Media Arts

Photo by: Tommy Fluker - Healing Exchange AL / Equanimity Sound & Media Arts
Welcome and thank you for visiting the Healing Exchange AL at ThaiYogaAlabama.com!
On this space you will find information on our offerings/services, a photo gallery highlighting past retreat events and images of nature's wonders on the land. All here in Blount County, Alabama.
​
We are now booking group retreats for 2020!
Please check out our Renewal & Retreat page for examples of what we can offer you and your group.
​
We are very excited to share this space and please feel free to contact us for any questions, comments or concerns.
Equanimity Sound & Media Arts and Healing Exchange Alabama
welcome their first collaborative sound healing release,
Òjò - Elemental Meditation Series I
Òjò is a sacred sound healing experience where the worldly and other-worldly meet and dance together in harmony. It is a place where sounds congregate and become a vehicle of inner peacefulness and awareness, while vibrationally influencing our spaces and environments.
Infused with on location field recordings of nature, ethereal synthesized tones, and a palette of percussive elements, Òjò is an atmospheric approach to honoring the healing aspects of sound.
Earth Song
-
Equanimity Media Arts/T. Fluker