ATTENTION




HEALING EXCHANGE ALABAMA SPACES ARE CURRENTLY NOT OPEN TO THE PUBLIC.




PLEASE NOTE




ALL SESSIONS WILL BE CONDUCTED OFF-SITE UNTIL FURTHER NOT

ICE.

TRAVEL RATES WILL APPLY.




PLEASE SIGN UP FOR OUR NEWSLETTER BELOW FOR FURTHER UPDATES.




BE SAFE & BE WELL

,




HEALING EXCHANGE ALABAMA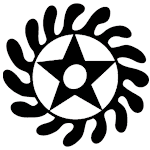 Sacred Wellness & Retreat Center
Experience Nature's Gifts of Transformation & Renewal
Let your love be like the misty rain, coming softly but flooding the river.

(Madagascar)

LifelinesProverbs.com
Many thanks to our guests who have visited us (and to those we have traveled to)!
TESTIMONIALS
​
​
​
​
~ Hot Stone Massage/Bowls ~
I got to experience the Hot Stones Message at Stacey and Tommy's premises. It was very relaxing and rejuvenating. The stones were not too hot and were very soothing. I loved how Stacey transitioned with the cool stones to gently awaken me. After my Hot Stones Message was finished, Tommy completed my session with his Crystal Bowls, they were so calming that I didn't remember hearing all the bowl Sounds before I was Sound asleep. I will definitely revisit BOTH of these experiences again.
~B. L. S. (Toledo, Ohio)
​
"The food that was cooked and served at our Sangoma Medicine Retreat was amazing. It was a vegetarian cuisine cooked with soul, spirit and love. It was eye pleasing as well as appetizing. It was inspiration on a plate. The eggplant was so succulent and so heavenly. I have tasted eggplant before and usually did not like it. But their eggplant was mouthwatering good. The food was savory and divine. The mixed greens were earthy and sweet. The lentils were cooked to perfection and they gave you that delicious forget-me-not taste that makes you want more and more. The hummus, the herb navy bean soup to the veggie stir fry. They were all just such fantastic satisfying and finger licking meals. I give high honors to the chefs for cooking all the meals my favorite was the Golden Red Lentil Soup. Yesssss it was so good. Namaste."
~R.O. (AUSTIN, TX)
​
~ My Stay Was Amazing ~
"I was able to stay at the Healing Exchange last week with my son. We were treated like royalty. The Yurt was so relaxing, the food was great and the company was very much appreciated. I look forward to staying again really soon."
~S.S. Hermanville, MS
​
~ BOUT OF SCIATICA LEAD ME TO DISCOVER THAI YOGA ~
"After being diagnosed with sciatica at the Orthopedic's office I was given a Medrol Dose Pack, Muscle Relaxers and a RX for 4 weeks of Physical Therapy. I went to PT two weeks before deciding that the price of the therapy did not reflect the service I received. At that point after looking over the website I contacted Stacey to explore Thai Yoga as a therapy option. The site of the therapy is a hour from where I live, 2 hours RT (round trip). The therapy was described as a 7 session program with each building on the previous one. After the first session I felt like I had been in a wrestling match, I was worn out and my nerves were on fire. When I was able to get up from the mat, mentally I was "all in". The session included a combination of things I had done in PT, Chiropractic techniques, massage and yoga. I knew this was what I needed, it was holistic but not for the faint of heart! Each session brought an added focus on specific body areas as well as the whole body and some mental techniques for pain management and review of other alternative interventions. By the end of session 7 I was better than before my injury with minimum nerve discomfort. My therapist is an exceptional practitioner and counselor and I plan on monthly maintenance.
5 Stars and Highly Recommended."
~ C.S. (Birmingham, AL)
​
​
"I visited the Healing Exchange this past October with my husband. We had an opportunity to sleep in the most magnificent environment, a yurt nestled in the middle of nature. As soon as I entered this sacred space I felt an overwhelming peace fall upon me, which was much needed. I'm grateful that the Healing Exchange was available to my husband and I at a time when we were most vulnerable. Thank you all for your warmth, comfort, and HEALING!!!"
~ J.S. (Baton Rouge, LA)
​
"As we get back to work, Howard and I feel so blessed that we were able to spend last week at The Healing Exchange. The Yurt was comfortable and beautiful! They offered Thai Yoga Indigenous Therapy, sacred baths and amazing vegan meals. We left feeling renewed in our minds, bodies and spirit. Thank you so much Stacey and Tommy we will definitely be back!"
~ K.P. (Orlando, Florida)
​
"I had the good fortune to experience the healing hands of this dynamic duo, Tommy and Stacey. I don't know which was the most powerful use of their hand- the delicious vegan meal and accompanying dessert, the joint stretching, deeply relaxing Thai Yoga or the Chakra stirring siren song of the Crystal Bowls. Their light footprint on the earth and their extra mile spirit made my visit to Birmingham, Al unforgettable."
~ Oye S. (Illinois)
​
"It was an empowering, soothing and captivating experience. I feel enlightened and informed. I felt connected to the Universe in a way that I have never been exposed to."
(@ Yoni Steam Certification (yonisteaminstitute.com) - Winter 2015)
~ PC
​
"I can't say enough about my experience at the Healing Exchange. I was familiar with the practice of Thai Yoga, but was completely amazed at the life-altering benefits I experienced after my session with Tommy. I was 6 months pregnant and sore all over. My Thai Yoga session left me feeling totally rejuvenated and provided a profound sense of peace. The beauty and serenity of the space coupled with the Fluker's healing energy is truly awesome."
~ K. J. (Birmingham, AL)
​
~ Healing Exchange Event ~
"My time at the healing exchange, is exactly what it was. "A Healing Exchange". The energy was awesome. Everyone seemed to be on the same page. There were smiles, there was laughter, there were warm hugs, there was a peaceful atmosphere, there was sharing of information, and more importantly there was love and respect. So by the time Thai Yoga and the other healing exchanges, the atmosphere was conducive for healing. I might point out, because of a health challenge that I'm experiencing, the Thai yoga was quite invigorating. I was diagnosed with multiple myeloma, which is a blood disease that effects the bones. And I might add that im healed, because to me healing is about being healed all over. Mind, body and spirit. The healing exchange was a blessing and I look forward to the next event. Peace."
~ J. (Birmingham, AL)
Earth Song
-
Equanimity Media Arts/t.Fluker