ATTENTION




HEALING EXCHANGE ALABAMA SPACES ARE CURRENTLY NOT OPEN TO THE PUBLIC.




PLEASE NOTE




ALL SESSIONS WILL BE CONDUCTED OFF-SITE UNTIL FURTHER NOT

ICE.

TRAVEL RATES WILL APPLY.




PLEASE SIGN UP FOR OUR NEWSLETTER BELOW FOR FURTHER UPDATES.




BE SAFE & BE WELL

,




HEALING EXCHANGE ALABAMA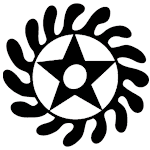 Sacred Wellness & Retreat Center
Experience Nature's Gifts of Transformation & Renewal
​
OUR RETREAT FACILITIES
​
The Yurt (ger)

A sacred healing facility. An overnight yurtstay experience. Available for individuals, couples and groups. Surrounded by the many sounds of nature.

Yurt tono (or ceiling)

View the blue skies, stars and moon...

Tent camping grounds

Camping gear is available for rent. Please contact us for a complete list.

Dorm style quarters

Our indoor group quarters easily converts into the media space, also known as the "Edutainment Room"

Red Clay Studios

Available for musicians, producers and composers. The studio can easily facilitate music and media workshops. Equipped with a pull out bed.

Red Clay Studios

Available for musicians, producers and composers. The studio can easily facilitate music and media workshops. Equipped with a pull out bed.

Yurt entranceway

Singing Crystal Bowl Session

Our yurt sacred healing workspace. Available for individuals, couples and groups.

Yurts (or gers) in Mongolia

The Groovyyurts family in Mongolia - Photo: GroovyYurts
Healing Exchange Alabama welcomes YOU to our
Wellness and Retreat Spaces!
​
Please call for more information on how we can host your next wellness, creative,
or team building retreat, workshop and more at Healing Exchange Alabama.
​
Our Yurt (or Ger)
When searching for sacred spaces to share our work, we fell in love with the design, sustainability and energy efficiency of these traditional Mongolian homes. Yurts (or Gers) have been developed over centuries, using mostly organic materials and are built to withstand extreme climates. This space is available for individuals, couples and groups. The yurt can accommodate up to 15 participants comfortably. Can sleep up to 1-9 persons (up to 4 single beds).
Overnight Yurtstay
With an overnight Yurtstay, you can just roll on over after your HEAL session and "call it a night". Inspired by one of our dearest family friends, this option is for those who would rather take an extended rest after a deep and relaxing Thai Yoga, Sacred Healing, or Singing Crystal Bowl session.
Healing Exchange services are not required for Yurtstays, but are always recommended :)
​
Tent Camping
We offer tent camping spaces for those who wish to rent or
bring their own. For our full Camping Gear List document,
please add your email address below and we will be happy
to send it right to you.
​
​
​
​
​
​
Meeting Space - "The Edutainment Room" (photos coming soon)
Our meeting room is conveniently located indoors near the yurt and camping areas. This multimedia space features digital and analog amenities for your presentation and reception needs. Original artwork by local and national artists adorn this room along with various musical instruments available for use as well. Accomodates up to 15 people.
*Includes:
Stereo sound system

Auxiliary Speakers

Apple Airplay

Projector

Projection screen

Presentation TV

Auxilary input (to play audio from external and personal devices)

Laptop Computer

Presentation Remote

Printer

Wifi (please inquire about availability)

Turntable

Cassette Deck

Over 50+ percussion instruments
*Please call for pricing list and available packages.
​
​
Food & Refreshments
Please call for a quote and seasonal menu if you would like for us to provide food and/or drinks for your event or stay.
A 50% deposit will be due at the time of reservation/booking.
*We use our own pesticide free and naturally grown fresh herbs and vegetables when available, as well as naturally and certified organically grown produce from local farmers and gardens. Please notify us of any food allergies. Seasonal menus are available upon request.
​