ATTENTION




HEALING EXCHANGE ALABAMA SPACES ARE CURRENTLY NOT OPEN TO THE PUBLIC.




PLEASE NOTE




ALL SESSIONS WILL BE CONDUCTED OFF-SITE UNTIL FURTHER NOT

ICE.

TRAVEL RATES WILL APPLY.




PLEASE SIGN UP FOR OUR NEWSLETTER BELOW FOR FURTHER UPDATES.




BE SAFE & BE WELL

,




HEALING EXCHANGE ALABAMA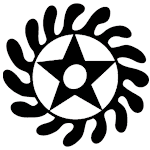 Sacred Wellness & Retreat Center
Experience Nature's Gifts of Transformation & Renewal
ABOUT HEALING EXCHANGE AL
Healing Exchange AL
(HEAL)
The Healing Exchange Alabama is a full service healing and wellness retreat center located in Blount County Alabama.
Bounteous and beautiful birds, native trees and plants surround the Healing Exchange spaces which bring together the wonderous sounds and sights of Mother Nature. We view our position on this land as stewards of the Earth, to protect and give back as much as we possibly can by recycling, repurposing and gardening, to name a few.
Our Passion
​We are called The Healing Exchange AL for many reasons.
The first being that the work we share, as our name states, is based on the principle of reciprocity. Each practice, each movement and each session is beneficial for us as it is for our guests. In other words, each Thai Yoga or sound healing session, each consultation, etc., becomes not only a blessing for us, but a learning experience as well. For this, we thank you for your interest and time you spend with us!
​​
We extend this currency of healing from both client and practitioner by honoring reciprocal means of currency; money, trade, bartering of service (skills and talents), usable tools or machinery, etc. We trust that wealth comes in all forms and currency is the flow of that wealth.
​
We are here to assist in your healing journey and are available to answer any questions you may have. We have many options available for each and every individual, no matter what age, background or physical condition.
​
​
We look forward to hearing from you!
Many Blessings,
Healing Exchange AL
Healing Exchange AL is a member of the
Native American Indigenous Church (N.A.I.C.).
N.A.I.C. is a Private, Not for Profit, Religious Native American Church, Indigenous Tribal Organization, Expressive, Ecclesiastical Church, Association Education and Health Care Membership Organization.
Earth Song
-
Equanimity Media Arts/t.Fluker