ATTENTION




HEALING EXCHANGE ALABAMA SPACES ARE CURRENTLY NOT OPEN TO THE PUBLIC.




PLEASE NOTE




ALL SESSIONS WILL BE CONDUCTED OFF-SITE UNTIL FURTHER NOT

ICE.

TRAVEL RATES WILL APPLY.




PLEASE SIGN UP FOR OUR NEWSLETTER BELOW FOR FURTHER UPDATES.




BE SAFE & BE WELL

,




HEALING EXCHANGE ALABAMA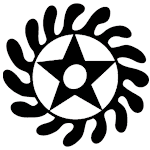 Sacred Wellness & Retreat Center
Experience Nature's Gifts of Transformation & Renewal
FREQUENTLY ASKED QUESTIONS
So, is Thai Yoga a form of yoga or massage?
We do not use the term massage to describe our practice. SomaVeda® Thai Yoga is a healing system developed on traditional Ayurvedic principles and yogic asanas, or poses. So yes, it is yoga, but we do the physical work for you :)
​
What do I wear to a Thai Yoga session?
Loose fitting exercise or yoga types of clothing is recommended. Anything that you would normally work out in is ideal.
How can I benefit from the Therapeutic Seven Day Protocol?
The benefits of Therapeutic Seven Day Protocol are many. It is designed based on your own personal Ayurvedic assessment amongst other evaluations. Physical, emotional and nutritional aspects are directly addressed, making this protocol/program one of the most effective natural wellness options available. See more here.
Do you have group rates for office workers, team members, sporting groups, etc?
Yes! Although we believe Thai Yoga is for everyone, below is a brief list of groups who can receive the benefits of this wonderful healing art:
Sporting/Lifestyle/Fitness Clubs (bicyclists, runners, track and field, tennis, roller derbyists, the list goes on...)
Corporate Office Team Members
Touring artists - Dance and Theater companies, Artists/Bands, Performance Artists, Production Teams
Wedding Parties
​
Family Wellness Retreats
And much more...
What types of group and retreat packages do you offer?
Please visit our

Renewal and Retreat

page to find a retreat package to suit your needs. We are available for any questions you may have.
​
What age groups can receive Thai Yoga?
Any Age! From infants to elderly, each guest will receive sessions specifically designed for their specific needs.
Where can I try out Thai Yoga to see if I like it?
Please sign up for our mailing list to stay informed of our ongoing wellness shares at various health centered stores and shops, parks and festivals throughout the area.
We do not share any email or personal information. On average, we send out one to three newsletters per season.

Do you offer distance consultations?
Yes, we do, but for some of our consultations it is required that you meet with a practitioner in person for your intake and assessment. Video and phone conferencing via Skype and Google Hangouts are available options if you cannot make it to our location. We also recommend an outtake assessment at the end of a series of consultations and services, in person.
Earth Song
-
Equanimity Media Arts/t.Fluker