ATTENTION




HEALING EXCHANGE ALABAMA SPACES ARE CURRENTLY NOT OPEN TO THE PUBLIC.




PLEASE NOTE




ALL SESSIONS WILL BE CONDUCTED OFF-SITE UNTIL FURTHER NOT

ICE.

TRAVEL RATES WILL APPLY.




PLEASE SIGN UP FOR OUR NEWSLETTER BELOW FOR FURTHER UPDATES.




BE SAFE & BE WELL

,




HEALING EXCHANGE ALABAMA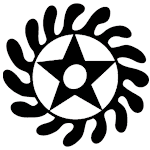 Sacred Wellness & Retreat Center
Experience Nature's Gifts of Transformation & Renewal
Vibrational medicine addresses not only the physical aspects of healing, but works directly with the emotional and spiritual​ bodies that exist within and around us. It creates a distinct link between these bodies, where in most cases, each is co-dependent upon the other to maintain optimal health. Once harmony and balance is achieved, the healing begins.
​
According to science, energy is all around us and everything vibrates at a certain frequency. By complimenting these vibrations with certain practices, we create a resonance. This can be achieved by adopting a number of modalities such as light, color, sound, foods, herbs, and crystals to name a few.
How does distance healing work with sound and crystals?

Imagine how an electronic transmitter can send a signal and a receiver becomes the recipient of this transmission, very similar to a signal tower and a cell phone.
​
Being the energetic beings that we are,
​
​
Distance Sound Healing Sessions
Distance Sound Healing is a unique and powerful modality in which the use of sound is transmitted from practitioner to client, via Google Hangouts, Skype or phone call.
Assessment
We first speak with you via phone or video conference to gather information on the client's goals and expectations of the session, any issues that may need to be addressed, any known blockages, whether physical, mental or spiritual. We will ask a few questions to gain an understanding of applications to use for your session.
The Session
After our assessment, we will design your session based on the information provided, which includes but is not limited to, pendulum and spirit animal readings, crystal singing bowl chakra attunement, sacred percussion, chants and vocal toning. Lying or sitting in a comfortable setting, the session will be performed live, accompanied by a series of conscious breathing exercises, opening the way to connecting with the divine source of all healing. After the sessions
Chakras/Aritu balancing
Post Assessment
You will receive our suggested practices as a guide to assist in bringing balance to the energy centers and emotional
You Receive
A summary or your assessment and a guide to addressing detected imbalances, blockages, etc.

A recording of your personalized sound healing session

Instructions on how to best utilize your sound healing session recording

Post assessment follow up call - to see how your session has served you