ATTENTION




HEALING EXCHANGE ALABAMA SPACES ARE CURRENTLY NOT OPEN TO THE PUBLIC.




PLEASE NOTE




ALL SESSIONS WILL BE CONDUCTED OFF-SITE UNTIL FURTHER NOT

ICE.

TRAVEL RATES WILL APPLY.




PLEASE SIGN UP FOR OUR NEWSLETTER BELOW FOR FURTHER UPDATES.




BE SAFE & BE WELL

,




HEALING EXCHANGE ALABAMA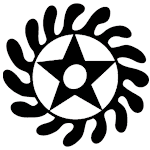 Sacred Wellness & Retreat Center
Experience Nature's Gifts of Transformation & Renewal
ADDITIONAL SERVICES
MAMA THYME® SMC FULL CIRCLE DOULA BIRTH COMPANION SERVICES
Prenatal/Labor/ Delivery Doula services
$900-2500
Includes:
Initial Obligation-Free Consultation (free)

Three (in person) consultations (one each trimester)

Unlimited email and phone support - incl. being on-call 24/7 two weeks prior to due date until your baby arrives

Continuous labor support in Home, Hospital and/or Birth Center throughout delivery and up to 2 hours

postpartum support

Infant feeding support and one hour Prenatal Sacred Healing Therapy Session

1 Postpartum visit
Postpartum Doula Services
$45/hr minimum 3 hrs a day (includes practical and emotional support, tending to mother and baby)
Helping to reduce household chaos – creating a calm environment

In-tune to the needs of parents and babies

Helping the mother develop ways to become self-reliant and confident in her new skills

Some errand-running, very light tidying, simple meal preparation

Relaxation techniques

Education and Assistance with chosen feeding methods

Assistance with respectful initiation of breastfeeding for mother and baby utilizing lactation support services

Baby wearing guidance and education

30 mins Postpartum Sacred Healing Therapy Session
SACRED HEALING THERAPY
$70/hr. $95/90 Minutes
Relaxation

Sports/Athletic

Prenatal/Postpartum

Infant ($30 - 30 minutes max.)

Hot Stone ($90/hr & $126/90 minutes)
SOUND HEALING
$54/hr. ($27 - 20 Minutes)
Crystal Singing Bowl Sound Harmonization
Sound Bath - A meditation and conscious breathing based session sitting or lying on mat or table. Promotes deep relaxation.

ARITU-Tune® (Vibrational Chakra Tuning) - Crystal singing bowls are placed on or around varying energy centers (Chakras/Aritu) to promote harmony and balance within the body's systems.
Holistic Lifestyle Consultation
$65 per hour
Includes full body assessment:
Urine analysis, pH testing, iridology and other assessments, chakra balancing, healthy eating consultations, EFT Bio tapping and more
COUNSELING cont.
$36-$65 per hr

.

(please call for more information)
Sacred Nutritional

Sacred Natural Health and Wellness

Doula (please see above)

Earth Babas® - Earth Based and Nature Centered Fatherhood and Fathers-To-Be Support

Sacred Natural Birthing

Bio-Tapp/B.E.T. (Emotional Freedom Technique)
Please inquire about our distance healing services options. More information on our FAQ page.
Cancellation Policy
There is a 24 hour Cancellation Policy on all appointments. All cancellations must be made no later than 24 hours in advance. Any guest that does not show up for an appointment will be charged the full cost of the treatment.
Earth Song
-
Equanimity Media Arts/T.Fluker